---
FOR INCOMING FRESHMEN 2017 - 2018
As we prepare for your child's high school experience, we have already begun to plan programs to showcase the opportunities that are in store for your child at Cranford High School.
One of which is the athletics program offered in the fall: cross country; field hockey; football, gymnastics; boys/girls soccer; girls tennis; girls volleyball; cheeleading
More information and requirements for physical can be found in the link listed below:
CHS ATHLETICS PARTICIPATION FORM
Physicals for incoming freshmen is scheduled (ONE DAY ONLY) on:
Thursday, June 8th beginning at 3:00pm at the CHS Health Office
---
We are extremely proud of Mrs. Lori Talbot (3rd Grade teacher) and Mr. Vincent Basciano (4th Grade Teacher) as being named a recipient of the 2017 Engineering in Elementary Scholarship. Only 3 teachers were selected from New Jersey this year for this opportunity. The impressive work by Mrs. Talbot and Mr. Basciano as part of the PISA2 program at Stevens Institute of Technology demonstrates their skills, leadership and ability to support the transition of elementary science instruction to the Next Generation Science Standards. Their outstanding participation in the NSF sponsored PISA2 at the institute this year has made HAS a model for other schools making these adjustments. The EiE Scholarship Program supports educators in implementing EiE in their classrooms. Each award includes a complete set of EiE curriculum materials in addition to professional development at the Museum of Science in Boston, MA.
---
HILLSIDE AVENUE SCHOOL
MRS. MEGHAN REID - 4th Grade Teacher
CONGRATULATIONS!
---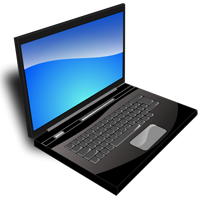 BYOT INFORMATION: LETTER and GUIDELINES