PARENTS & GUARDIANS,
What is "SCREENAGERS"?
Award-winning SCREENAGERS probes into the vulnerable corners of family life,
including the director's own, and depicts messy struggles, over social media,
video games, academics and internet addiction. Through surprising insights from
authors and brain scientists solutions emerge on how we can empower
kids to best navigate the digital world.
Please come and find out more on
TUESDAY, APRIL 19, 2017, 7:00pm at HAS Auditorium
Click here for more information
---
READY PROGRAM 2017-2018 APPLICATIONS
Still Open...

---
Middle School Parents/Guardians
You are invited...
MIDDLE SCHOOL ORIENTATION OF PROGRAM OF STUDIES
Monday, April 3, 2017 at 7:00pm - Hillside Avenue School Auditorium
Please click on the following: PARENT/GUARDIAN LETTER and PROGRAM OF STUDIES
---
CHS Interact, HAS/OAS Earlyact and Cranford Rotary Club is
sponsoring a BIKE* COLLECTON DRIVE
for the Salvation Army
Saturday, April 1, 2017, 9:00am - 12:00pm - HAS Parking Lot
*The bikes can be in any condition.
*They will be fixed up and donated to children in Union County.
Any questions, please contact Mrs. Sue Ulaky at ulaky@cranfordchools.org.
---
---
Middle School Students/Parents/Guardians
It's Tme to
Yearbook AD & Yearbook Order Form
Order and Payment Due (EXTENDED): April 1, 2017
---
HILLSIDE AVENUE SCHOOL
MRS. MEGHAN REID - 4th Grade Teacher
CONGRATULATIONS!
---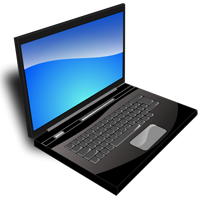 BYOT INFORMATION: LETTER and GUIDELINES